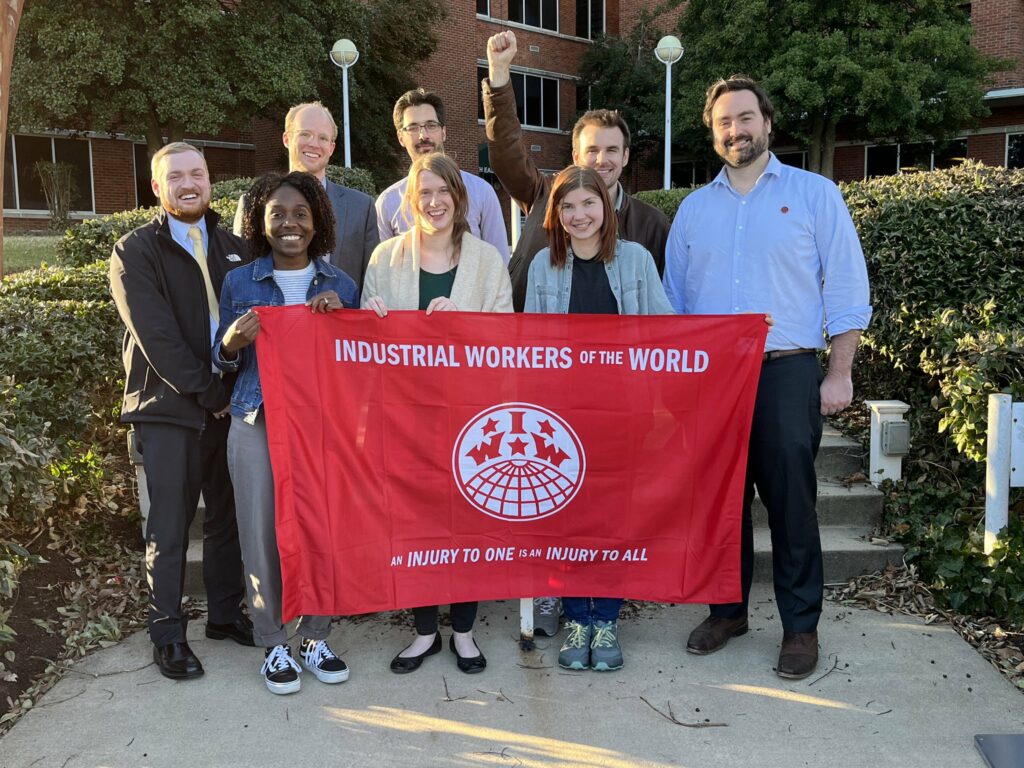 In early March, public defenders at the Fredericksburg office of the Virginia Indigent Defense Commission announced their unionization with the Fredericksburg branch of the Industrial Workers of the World. Within weeks of their announcement, the workers were given a raise of $7,000 a year.
The IWW's Public Workers for Indigent Defense seek to advocate for the needs of public defenders and their defendants in Fredericksburg, as well as to broaden the membership of their union to include not only public defenders from across the state, but also their office staff and others connected to their work.
Overwork and lack of fair compensation are common workplace issues, but they can be particularly challenging for workers in justice-based roles, like public defenders. In Fredericksburg, defenders routinely have caseloads of over 100 defendants, with no way to give adequate attention to each case.
"It's very depressing, because all you really need is a little bit more time," says Bill Eisnaugle, a public defender and union member in Fredericksburg.
"There are so many days when I wish I could have done more, when I'm just praying the judge will grant a continuance so I can have more time," echoes Mitchell Jacobs, a fellow public defender and union member.
When asked how often they are able to stick to a 40-hour week, Eisnaugle and Jacobs laugh. They concur that a normal work week for them is at least 50 to 60 hours. Despite it being Saturday, Eisnaugle mentions just returning from a prison visit and Jacobs talks about getting back from the office. Because they are salaried, neither gets paid overtime.
Since June, 11 attorneys have left the public defenders' office in Fredericksburg, which should have a staff of 23. The office still only has 10 non-management attorneys, of which nine are union members.
Workers explain that, because their salaries are set by locality, they could earn more money in places like Northern Virginia or Richmond than in Fredericksburg, with the added benefit of being in a larger community for the young lawyers who tend to be public defenders. They also say that prosecutors in Fredericksburg make $22,000 per year more than public defenders — after their recently announced raises.
Public Workers for Indigent Defense hope that their union will not only benefit their clients indirectly, by ensuring better working conditions for their representatives, but also directly, as a vehicle for advocating for their rights and educating the community about their needs. Public defenders in Virginia only represent defendants who earn less than $14,000 to $30,000 a year, depending on the number of their dependents. Thus, in many cases, public defenders say that they are fighting against the criminalization of poverty and that what so many of their defendants need is not jail time, but support.
Public Workers for Indigent Defense are excited for the future of their union. Already, public defenders outside of Fredericksburg, from rural western Virginia to the state's cities, have expressed interest in the campaign.