Saturday, May 1st, 2021 marked International Workers' Day, or "the real Labor Day" to many communities. For many units of the Industrial Workers of the World (IWW), it was their first union event in more than a year. Organizing takes many forms and May Day 2021 found Wobblies across North America gathered with comrades of many causes under many banners to celebrate the galvanizing power of the organized to collectively cast off old chains and seize the means of working class liberation through solidarity unionism.
While exploitation and disdain are common injuries for most workers, 2020 and the subsequent pandemic inflicted even more harm in how it fractured, isolated, and caused division among the class that produces the wealth that others enjoy. As vaccination rates continue to slowly increase and 2021 thaws into Spring, it was clear that many IWW branches aimed to bring the focus back to solidarity among the working class in cities around the world this May Day.
No sooner than the Northern New Jersey branch had been chartered in 2020, the first wave of COVID-19 devastated healthcare systems and their workers. Little more than a year later, the NNJ-IWW resumed their mission of organizing in solidarity at Military Park in Newark in support of the local DSA's PRO Act campaign, hoping to build on society's awakened desire to avoid future social, economic, and governmental shortcomings by demonstrating that an organized workforce is a powerful workforce.
Wobblies in Beantown converged for the May Day Solidarity March in Boston's Nubian Square. Demonstrators representing organized labor, racial justice and immigrants' rights groups, environmentalists, syndicalists, and other members of the struggle marched together in support of the entire working class. Similar multi-organizational events took place in San Diego, Baltimore, Portland, and elsewhere.
In New York City, the IWW and Brandworkers lit up the night sky on May Day, projecting a message of solidarity with those impacted by ICE, warning consumers against Tom Cat Bakery and stores that carry their products, while the Washington, D.C. General Membership Branch assembled in Malcolm X park with a spirit of community involvement and radical purpose. Organizers from the D.C. and Fredericksburg areas successfully signed new members and resumed the fight for radical labor organizing on the east coast.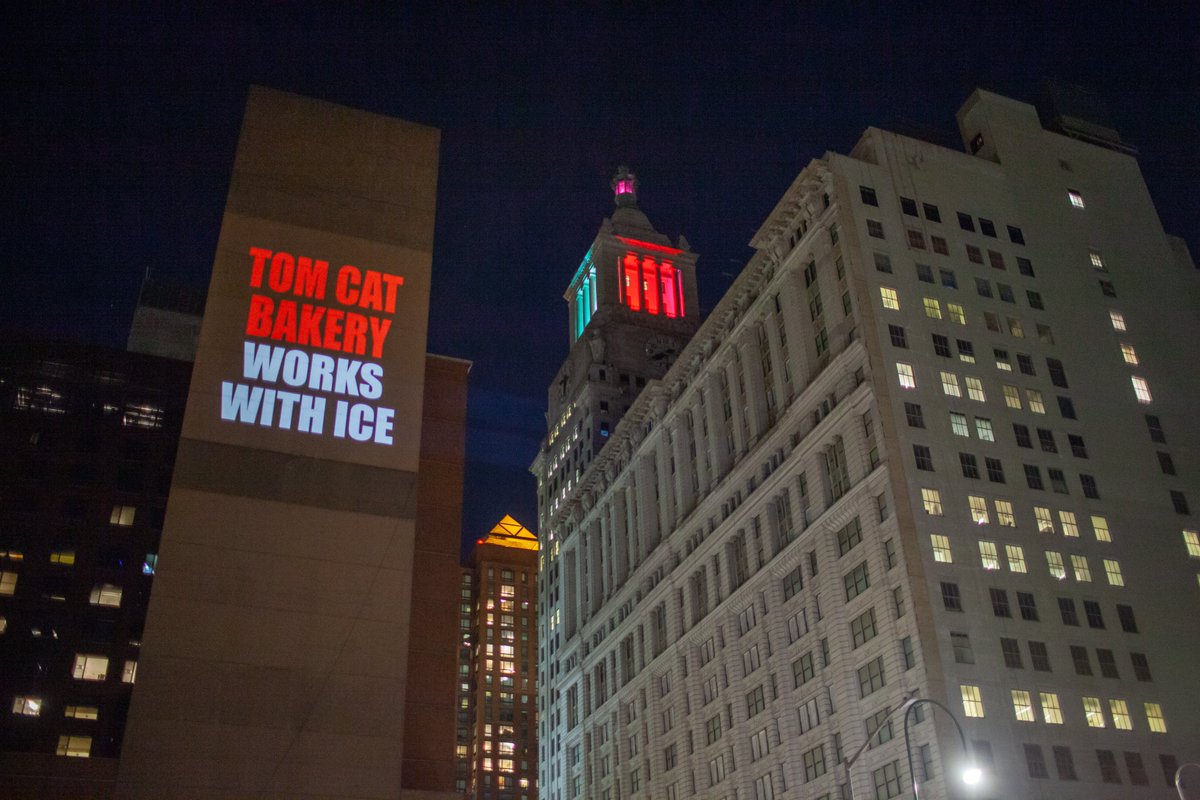 In the midwest, the Greater Chicago IWW picketed the doorway at The Dill Pickle Food Co-Op, followed by a memorial at the site of the 1886 Haymarket Affair, while Fellow Workers in Nebraska attended an action outside of the Douglas County Courthouse calling for an end to the racist and violent policing of communities by law enforcement. Members in Omaha cited good weather and heightened public interest in the defunding and abolition of police departments for the success of this well-attended event.
As 2021 grows into whatever it will become, Fellow Workers from Richmond to Eastern Iowa to Seattle will have a stake in that which influences, impacts, or otherwise affects the working class. However, this collective might can only be amassed once workers choose for themselves to agitate for change, educate their comrades, and organize the whole working class–not just on one job, in one workplace, or in one industry, but across all members of the only population which does any of the labor on which all must survive.
Shows of solidarity such as were seen on May Day 2021 are just the first steps in resuming the fight to liberate and emancipate ourselves, but to those who were able to get out and exercise their rights on Saturday, it served as an energizing celebration of labor, the people who perform it, and a reminder of what can be won through steadfast solidarity and direct action.