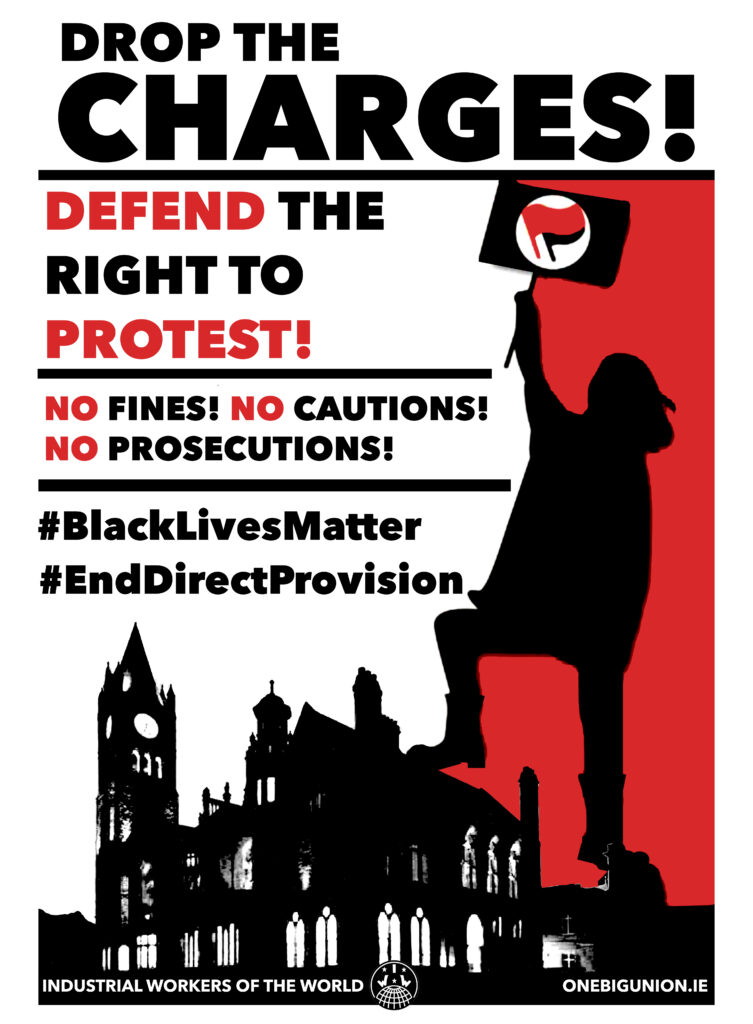 The Irish branch of the IWW and member of WISERA is calling on the Police Service of Northern Ireland (PSNI) to drop all charges related to the Black Lives Matter rallies in Belfast and Derry on June 6th. Both of which were in direct protest of the murder of George Floyd and showed that support for the Black Lives Matter movement is international.
The PSNI issued a large number of "community resolution notices and fines" to numerous people including organizers. Those individuals will then be reported to the Public Prosecution Service and the PSNI is reported to conduct "follow up inquiries to seek to identify others who may have committed offenses."
A new report from the Northern Ireland's Policing Board concluded that the PSNI's handling of the protests was unlawful. A spokesperson for the Irish IWW said, "We did not need a Policing Board report to tell us that they themselves behaved wrongfully."
Many of the fines and community resolution notices were based on mass gatherings violating coronavirus legislation but according to the Irish IWW, "Both events and its participants adhered to social distancing and PPE was correctly supplied to all those in attendance who did not have any."
The Policing Board review has called it a "missed opportunity" and that the actions of the PSNI "damaged credibility". Of note, however, is that the review explicitly states the officers "did not consider the delicate balance required by the European Convention on Human Rights or the attempts by the protestors to obey the social distancing guidance."
"People never had any credibility in them in the first place when it comes to the issues of civil rights or social justice," the Irish IWW spokesperson said. "The human rights of each and every one targeted by the PSNI on that day were violated for simply making a stand, for standing up for civil rights and social justice."
The Irish IWW is calling for all charges, penalties, and pending prosecutions to be dropped immediately in light of the Policing Board's findings.