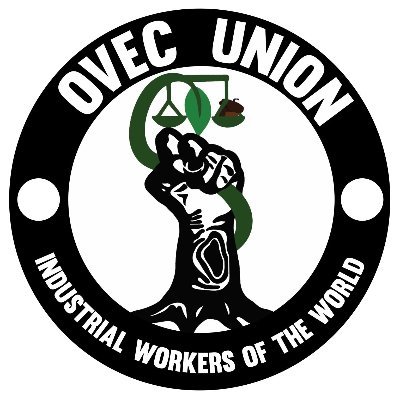 Update: According to OVEC, a majority of workers voted to certify the union!
Recently, the fight for a union at Ohio Valley Environmental Coalition shifted gears from collective direct action to the ballot box, as workers voted on whether or not to certify their union, which is organized with the Industrial Workers of the World. Following almost five months of demanding that management voluntarily recognize their union — which included a one-day strike on Earth Day, April 22 — workers at the nonprofit organization finished casting votes in a union election managed by the National Labor Relations Board on July 9.
Workers at OVEC publicly announced their intention to unionize in March. Besides voluntary recognition from management, their demands included a standardized pay scale, equitable discipline policy and the right to union representation at any meeting where matters affecting pay, hours, benefits, advancement or layoffs are discussed. Voluntary recognition would entail management agreeing to negotiate with the union, but OVEC's board of directors have thus far withheld it — instead suspending, then terminating, OVEC's former director of organizing, Brendan Muckian-Bates, allegedly for his involvement in the union.
"I was fired less than two weeks after my third child was born — and management knew," says Muckian-Bates. "I don't think they cared about how their actions affected me or my family. I sent management a picture of my son and demanded some humanity from them — anything at all — but they refused and haven't been in contact with me since."
OVEC workers' Earth Day strike was spurred in part by Muckian-Bates' dismissal. Despite the reprisal from management, he remains a staunch supporter of the union and looks forward to the election results.
"My commitment to the OVEC Union has not waned," he says. "I've been inspired by the work that my fellow workers do everyday and how they've stuck it out despite the retaliations. They're truly some of the best organizers I've met, and it's a level of commitment you don't often come across."
"Management could have recognized the union in March, kept on their current staff levels, and we could have already begun negotiating some of the necessary changes we think are needed to keep OVEC going," he continues. "But we know that we'll win the election, and we want management to be ready to negotiate with us fairly and in good faith once that's done."
Are you interested in organizing a union at your workplace? Contact the IWW today!