A reportback on the 2019 Organizing Summit in Seattle, WA
Thirty IWW organizers from across Canada and the US gathered in Seattle June 29-30 for the union's Organizing Summit. The meeting was put on by the IWW's Organizing Department Board and ably hosted by the Seattle General Membership Branch, a hotbed of Wobbly membership growth and workplace organizing. Wobbly organizers traveled to Seattle from far-off Tampa Bay, Baltimore, New York, Montreal, Edmonton, and Los Angeles, as well as nearby Vancouver, Portland, and San Francisco. The Summit's success is evidence of the growing emphasis on workplace organizing in the IWW: the 2016 Organizing Summit in San Francisco showcased only five active IWW campaigns, while the 2019 Seattle Summit featured well over a dozen.
Organizers from current campaigns by such well-known and public IWW unions as the Burgerville Workers Union (BVWU; Portland, Oregon), Stardust Family United (SFU; New York City), The Union of Workers and Self-employed Quebec (S'ATTAQ; Montréal, Quebec), and the Seattle GCI campaign (which abruptly ended when the shop, facing the union's imminent success, fled town last summer) met with others from over a dozen ongoing underground IWW union campaigns. The wide spectrum of industries represented included education, retail, health care, tech, messenger, gaming, and legal services.

Workshops at the two-day Summit included round-robin discussions of the pros and cons of NLRB elections and seeking recognition; developing support from the wider community; winning concessions from the boss and preparation for formal bargaining; meetings and decision-making in union bodies; labor law and filing (or not filing) Unfair Labor practice complaints; prioritizing shop floor grievances to increase chances of winning concessions; the role of external organizers; and ways to avoid burnout. In breakout sessions, shop floor organizers told of their campaigns and brainstormed with others for ways to deal with problems and exploit successes. Cheering erupted when direct actions which gained immediate concessions were described; everyone loved it when the union managed to put one over on the boss. There were shared groans at tales of things that went wrong— the worker who blabbed, the worker who tried to negotiate a separate deal with the boss.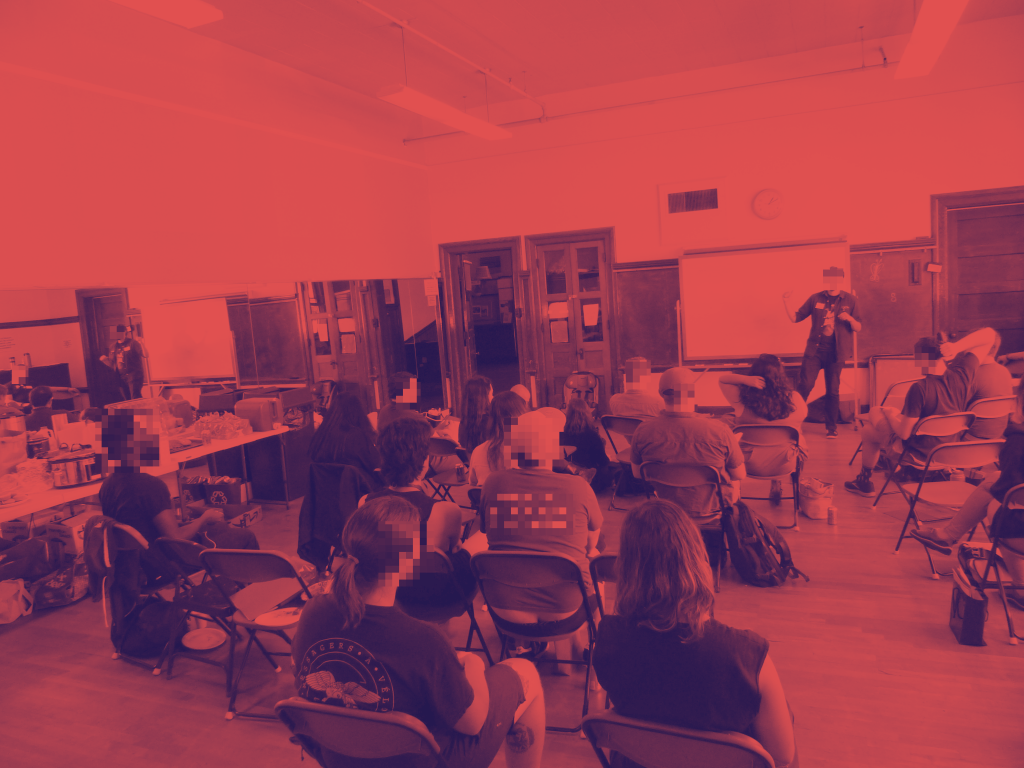 The Seattle IWW's formal "external organize" program was of particular interest. External Organizers (EOs) are workers with personal organizing experience assigned by the branch's Campaign Committee to advise IWW union efforts in other shops. The role of the EO is to educate and serve as a confidant and mentor for shop floor organizers who most likely have no previous union experience. External Organizers use a very different set of skills from shop floor organizers. EOs aren't on the shop floor and so don't have direct contact with all workers in the shop; they can only work directly with the shop's inside organizing committee. They can't carry out one-on-ones with workers, can't do the social mapping, and aren't on the scene when day-to-day decisions have to be made during the campaign.
Several IWW members had direct experience as members of business unions. These Fellow Workers could favorably contrast the IWW's brand of "solidarity unionism" with the bureaucracy and general lack of rank-and-file participation in mainstream union's approaches to union organizing.
Consensus maintained that the North American Regional Administration could better support organizing in the union by providing more funding for Organizer Trainings (especially 102s), and especially for more frequent "Training for Trainers" workshops to provide the necessary instructors for Organizer Trainings. Campaigns and easily accessible translation services are also in urgent need of grants.
This was the finest gathering of Wobblies in this writer's decades of experience with IWW meetings. Participants were about equally split between men and women, with the LGBTQ community especially well-represented. Discussion was always respectful; laughter and applause were frequent; and good will was rampant. The cheerful socials on Friday and Saturday evening cemented bonds between new friends. Following a rousing and even somewhat on-key rendition of Solidarity Forever, the Summit's participants dispersed with a strong belief in our organizing model, hope for the IWW's future, and faith in our Fellow Worker's intentions. The Seattle Organizing Summit revealed the heart and soul of the IWW:  worker-driven workplace organizing based on direct action.