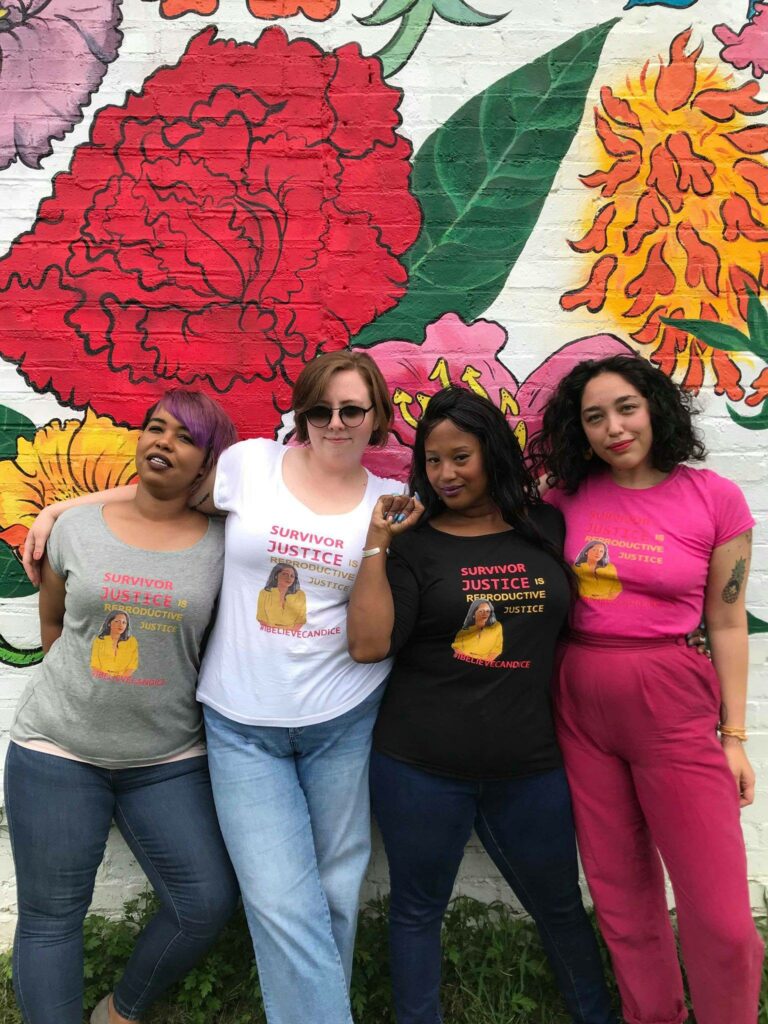 In 2020, workers at Holler Health Justice, a nonprofit organization supporting West Virginians seeking abortions and other reproductive health services, unionized to curb burnout and defend their community from both misogynists and racists. The Holler Health Justice Union is organized with the Industrial Workers of the World.
Holler Health Justice launched in August 2018, against a tumultuous backdrop of diminishing abortion rights across West Virginia and, in the words of codirector and union member Peshka Calloway, a "nonprofit industrial complex" growing increasingly antagonistic toward its own staff — especially people of color, like herself.
West Virginia has a single abortion clinic, and when legislators passed Amendment 1 in 2018, residents reliant on Medicaid for health services suddenly found themselves unable to secure a safe abortion anywhere in their home state.
"Within an hour of passing the amendment, Medicaid was pulled," says Calloway. "People who had appointments already set suddenly didn't have coverage."
Holler Health Justice was formed in response, to provide West Virginians with abortion funding and other support. Last year, the organization provided clients with more than $100,000 in financial support, dispersed over 6,000 units of free emergency contraception, and assisted nearly 400 people with obtaining abortions.
Colloway, who previously worked for and with other reproductive health organizations, says nonprofit employees throughout the sector are being "burned out" by toxic workplaces and 60- to 80-hour workweeks without corresponding compensation. In her own nonprofit career, she says that transphobia, misgendering and assaults on body autonomy and people of color have all come with the job.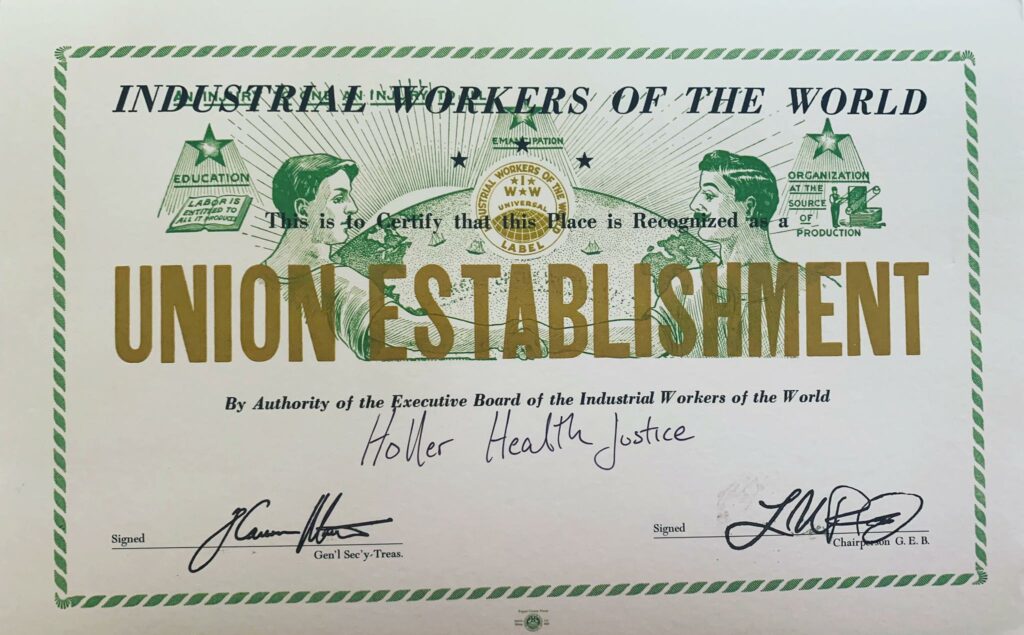 Colloway describes the decision by Holler Health Justice workers to unionize with the IWW last year a "huge win." The West Virginia IWW assisted workers in organizing and drafting their first union contract codifying working conditions.
In part, workers at Holler Health Justice were inspired to join the IWW due to the union's legacy of anti-racism. In 1924, hundreds of IWW members working in lumber camps around Greenville, Maine, confronted the Ku Klux Klan and other union-busters intent on running them out of town.
Nearly 100 years later and 1,000 miles to the southwest, that history echoed. Last summer, when white supremacists gathered in Charleston, West Virginia, IWW members like Calloway were prepared to meet them.
"They were yelling," says Calloay, referring to the white supremacists. "But I had an IWW member with me. The IWW has my back as a woman of color. … This is something the organization has been doing since its founding. I have not seen any other union be that bold."
Calloway now hopes to inspire Holler Health Justice's partners, funders and other supporters to take inspiration from the nonprofit's unionization and organize their own workplaces.
"Appalachia is seeing an increase in unionization," says Calloway. "People are resisting and doing what needs to be done."
Interested in forming a union at your workplace? Contact the IWW today!