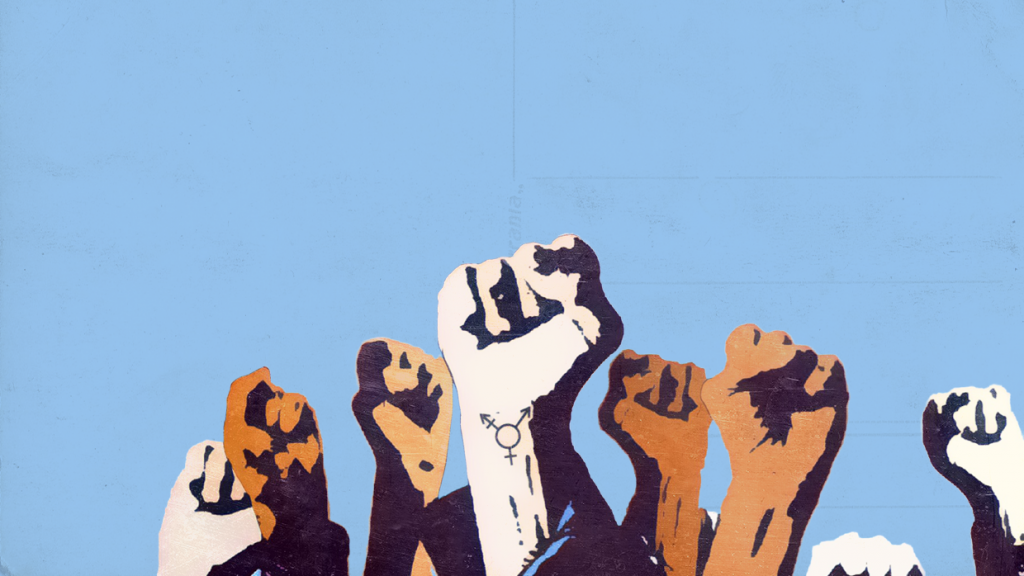 Maria Smith was frustrated and angry. Communication within her Industrial Workers of the World branch had broken down after the resignation of its secretary-treasurer, and Smith felt her voice wasn't being heard. But after a close examination of the problem, she applied for mediation with a fellow branch member through the IWW's Gender Equity Committee, in the hopes of sorting out their differences.
"It worked out really well," she says. "The branch and I now have a good working relationship."
Smith says the resulting intervention was such a success that she decided to run for a seat on the Gender Equity Committee when it opened in 2021. She has been in the position since the beginning of this year.
Smith and other committee members hope to replicate such successes as they move forward. In particular, Smith would like the Gender Equity Committee to shorten the time it takes to field requests for mediation and to expand the scope of the committee's work.
While the Gender Equity Committee initially began in 2014 as a standing committee established to deal with gender-specific mediation, Smith says the committee now considers mediation requests for other issues.
In addition to its mission to use mediation to solve conflicts, the Gender Equity Committee is also dedicated to providing educational outreach, resources and advice to branches regarding how to navigate difficult issues. The committee also manages the Sato Fund, which underwrites the expenses of female, genderqueer or transgender IWW members who want to attend meetings, trainings, classes or workshops.
Smith admits that the Gender Equity Committee's commitment to outreach and Sato-funding has suffered during the pandemic, with the necessity of personal distancing, but she hopes to increase such activities during the coming months.
In the meantime, the Gender Equity Committee is speeding up the process for IWW members who request mediation. Smith urges people who have encountered communication issues to reach out for help. She says IWW members having difficulties should consider coming to the committee prior to filing a complaint against other union members.
"Ideally, someone would come to us beforehand," she says. "It could be something about being ignored at meetings, a person being sexist toward women at a branch, people who aren't communicating well, communication that's hurtful to parties, neurotypical folks who may communicate differently and need help, or minorities who don't feel included."
Once an individual requests mediation, the Gender Equity Committee will contact all affected parties and ask if they agree to mediate the dispute. If so, the committee will forward the request to a professional mediator outside of the IWW, who has been hired specifically to address such issues.
All of the parties then enter mediation. From the resulting discussions, the mediator will draft a confidential pledge based on what each party agrees to do to solve the dispute. The Gender Equity Committee only gets involved once more during follow-up, to ensure that all parties are meeting their pledges.
Smith notes that mediation is very different from the IWW's process for formal complaints, which generally involve more serious charges or differences that can't be resolved through mediation. She says that she is a perfect example of how mediation can work and hopes that more people will come to the Gender Equity Committee in the future to ask for help.
"Mediation should be the first line of defense," Smith says. "A lot of those things can be worked out in mediation, rather than going directly to the complaints process."
"We need to work together, and we have the tools to handle any problem," she continues. "Please utilize them."
Contact the IWW Gender Equity Committee to request mediation, apply for the Sato Fund or get involved in the committee's work: [email protected].