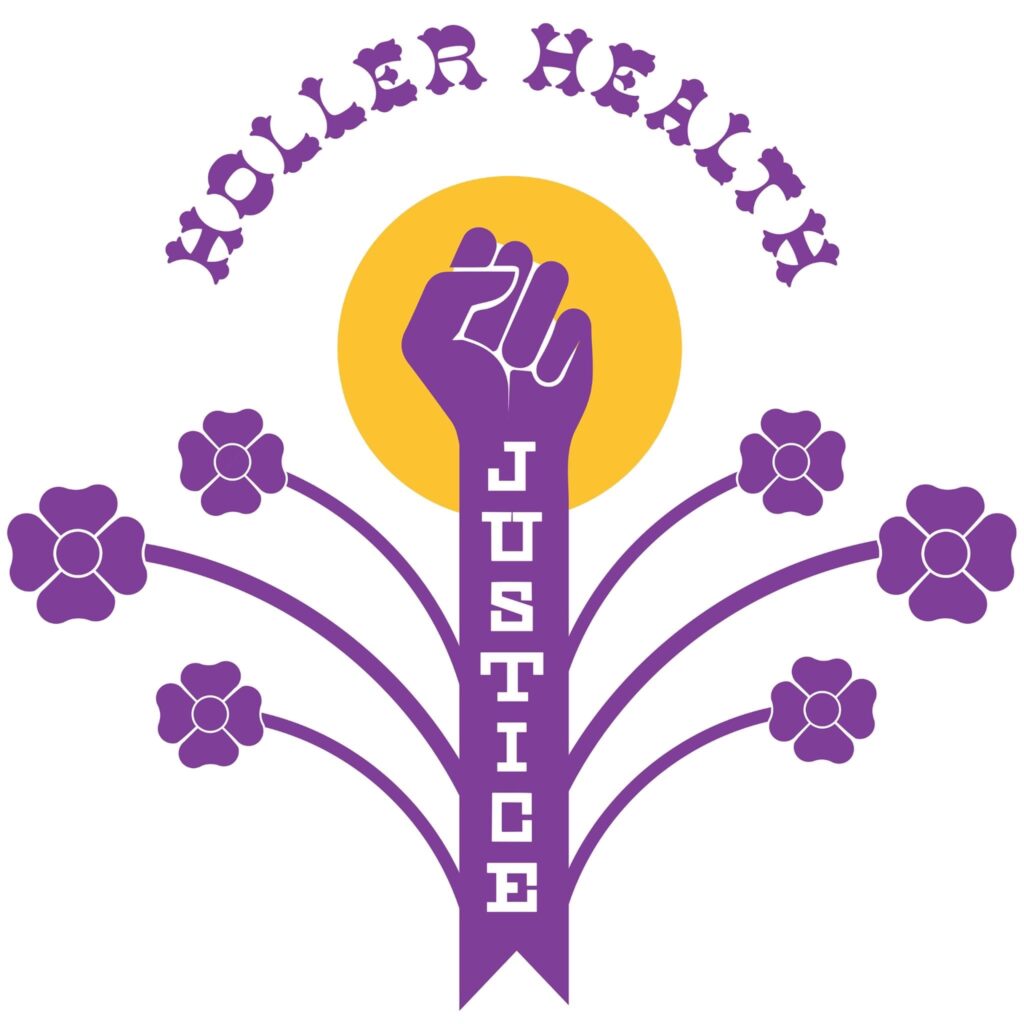 Workers at Holler Health Justice began meeting with the West Virginia branch of the Industrial Workers of the World last year to draft their first union contract. The contract, which starts wages at $20 an hour, with 15-hour work weeks, greater time off and worker self-management, is now with the board of the nonprofit abortion support provider for what workers anticipate will be final approval.
Holler Health Justice codirector and union member Peshka Calloway describes the move to worker self-management as part of a trend in which the boards of directors, grant funders and private donors of nonprofit organizations are taking more seriously the sustainability of such organizations. Accordingly, the board of directors at Holler Health Justice has encouraged workers to produce their own job descriptions and seek board approval only as necessary.
"Holler Health Justice has a board of directors, which has been our management," explains Calloway. "When we organized to negotiate and finalize our contract, our board was entirely behind the move."
Calloway notes that, in the points of disagreement between Holler Health Justice workers and the board, the latter have actually wanted the former to take on a greater managerial role, if only out of necessity.
"We thought we had a more finalized version of the contract at the end of January, until our board members said, 'Hey, the management part where we have to do reviews and other duties — we won't have the time,'" she says.
Instead, more of the responsibilities traditionally held by management will be given directly to the workers themselves.
"Essentially, our board wants us to be a worker self-directed nonprofit," says Calloway. 
"Instead of performance reviews where a manager reviews us and places it in our personnel file, we review our performance," she continues. "The reviews are done in a way to break through harsh self-critique and center on what we do well."
Calloway explains that the union at Holler Health Justice is represented by herself and two other codirectors. When the board suggested that they should consider worker-led models of operation, the three codirectors held a meeting to discuss and research a potential move in that direction. They eventually voted to restructure into a worker-led model, as incorporated into their new union contract.
Once the contract is complete, Calloway looks forward to sharing it far and wide. She sees that as one way to support the resurgent trend of workers unionizing in West Virginia and Appalachia more generally. 
"We were the first nonprofit in the state of West Virginia to become a unionized shop," says Calloway. "We want it to be publicly acceptable for other nonprofits — or anyone — to take whatever is in our union contract and craft it into their own. We want people to be inspired."
Calloway also underscores the pain, trauma and hardships of working in the "nonprofit industrial complex," as she terms it. She describes many nonprofits as having become mechanical and demeaning to their staff, which is what the workers at Holler Health Justice are trying to avoid with their union. 
"You can create a nonprofit full of love and support and joy, where people come on and make a commitment to each other — not to an ideal and not to an organization — but to one another," says Calloway. "That's what we're exploring and that is what we are so passionate about."