IWW Ireland aims to unite workers by making social changes happen in spite of England's racist laws against Irish people.*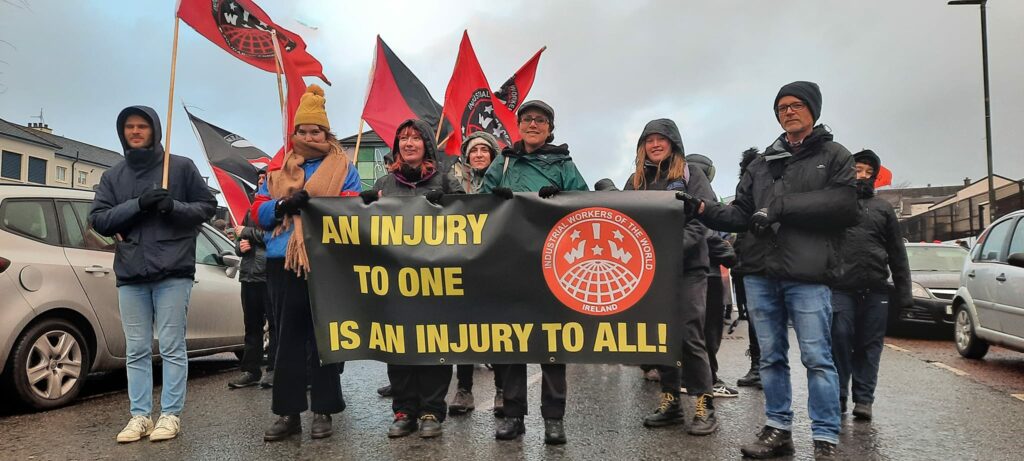 DERRY, NIR–More than 100 years after one of IWW Ireland's most influential labor organizers, Fellow Worker James Connolly, was dragged from his hospital bed, tied to a chair, and gunned down by the imperialist British military, his mission to unionize workers of the world endures, as IWW Ireland—along with its two newsletters, Direct Action and Wildcat—continues to empower workers, unionize prisoners, and advocate for human rights.
"We're a very young union branch in Ireland, but we are enthusiastic," says Fellow Worker John Black, who has worked on an editorial team with the layout and design department at both Wildcat and Direct Action for more than a year. "We're also not afraid to challenge social justice issues, which may prove controversial in some ways."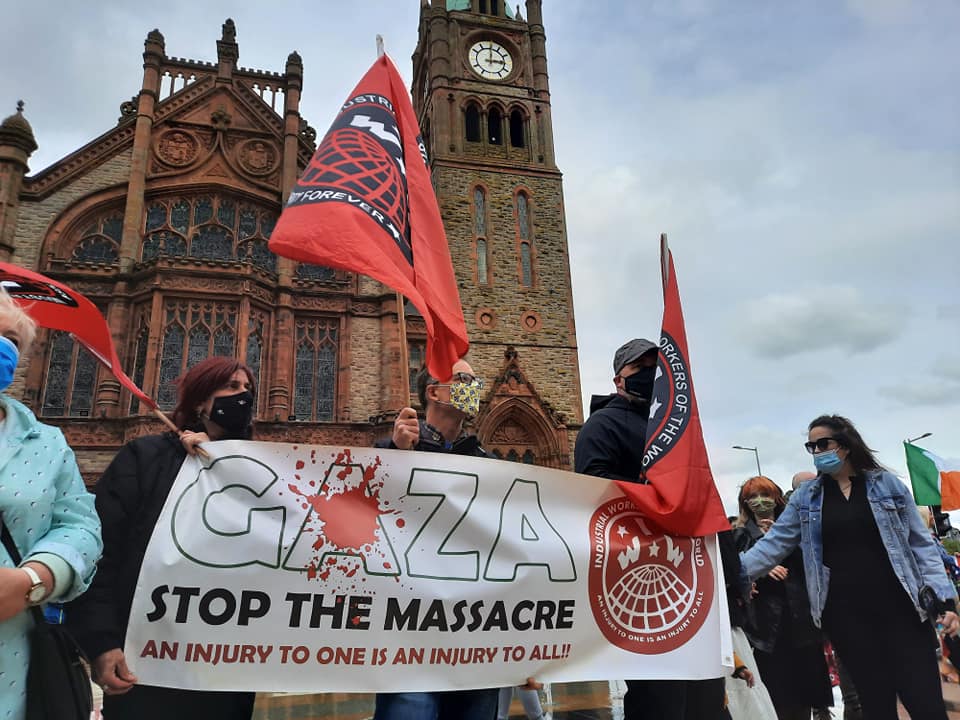 Wildcat, previously known as the Industrial Worker, is the WISE-RA Monthly Newsletter which makes up the region of Wales, Ireland, Scotland and England. It is published monthly, especially for local events like May Day, while Direct Action, the IWW publication for Ireland, was created to give IWW members in Ireland knowledge of what has been happening locally.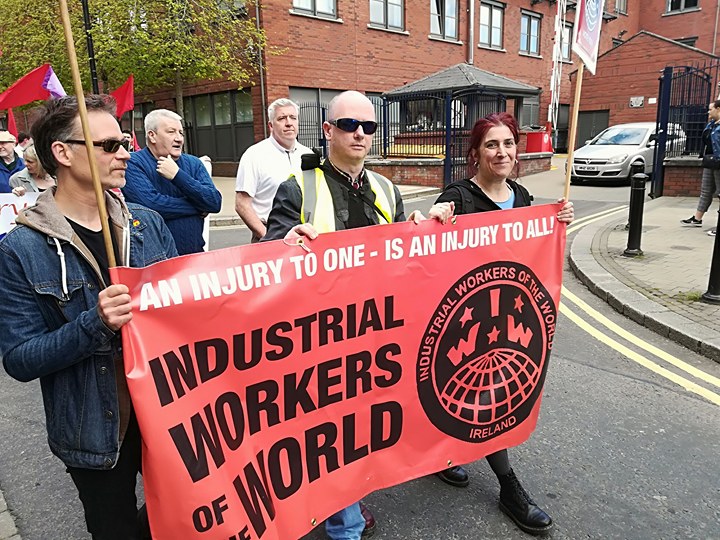 According to Black, when he came on board in October of last year, the editorial team had started to organize more regularly and was beginning to focus its contents more on highlighting actions, victories, and local organizing.
"[Wildcat and Direct Action are] the voice of the union," he says. "In its existence so far, it has been banned in prisons in North of Ireland as part of COVID restrictions…It was feared that they were just restricting access to publications that they would have questioned—publications for their prisoners to read."
Since that time, restrictions have slightly eased for some, according to Black. But for people such as Brendan McConville and John Paul Wootton, who have been incarcerated since 2012 in the republican [ed: The term "republican" does not mean the same in Ireland as it does in the US. In Ireland, a republican believes in the united republic of Ireland, not one occupied by British forces] section of the prison—the equivalent of a high-security prison—restrictions still remain high.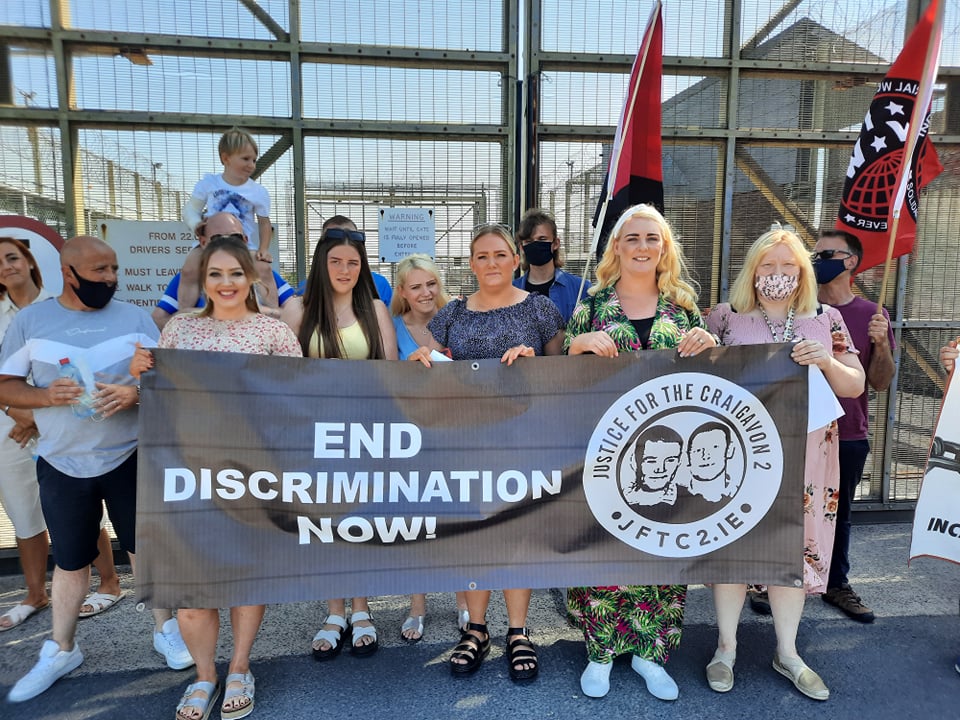 Incarcerated since he was 17, Wootton, who is a member of Incarcerated Workers Organizing Committee (IWOC)—the prisoner-led section of the IWW in Ireland—just passed his thirtieth birthday, says Black.
Known as the Craigavon Two, McConville and Wootton were arrested and falsely accused of murdering a police officer, according to "Justice for the Craigavon Two", a website created by the Wootton family. "[McConville and Wootton] were denied the right to a trial by jury of their peers but instead had a Diplock trial with a single judge," which is a juryless trial used against Irish people, where a British judge acts as both judge and jury.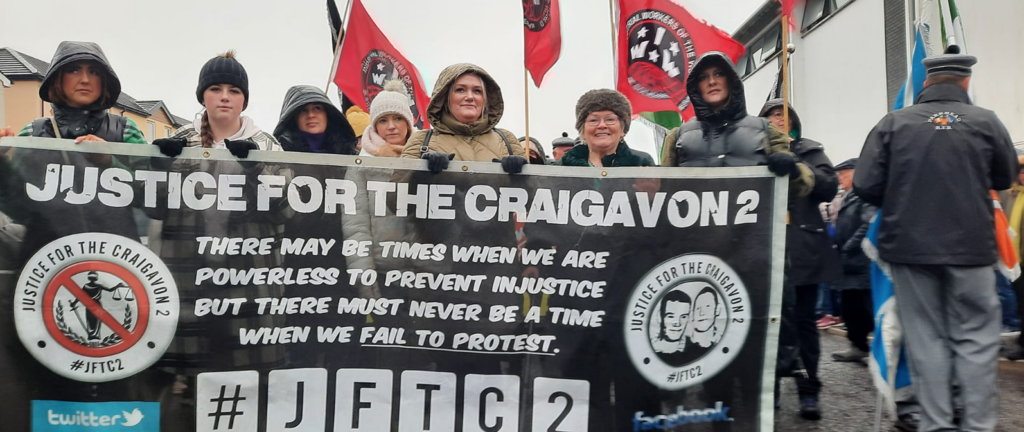 This is just one example of the miscarriage of justice where sentences for members of the Irish community reflect the racism within the British judicial system, says Black. "When we first established IWW in Ireland, [Wootton] was one of its first members."
"Last year we established a prisoner's cursory of workers to organize a committee for Ireland," says Black. "And I think, to me, that meant a lot."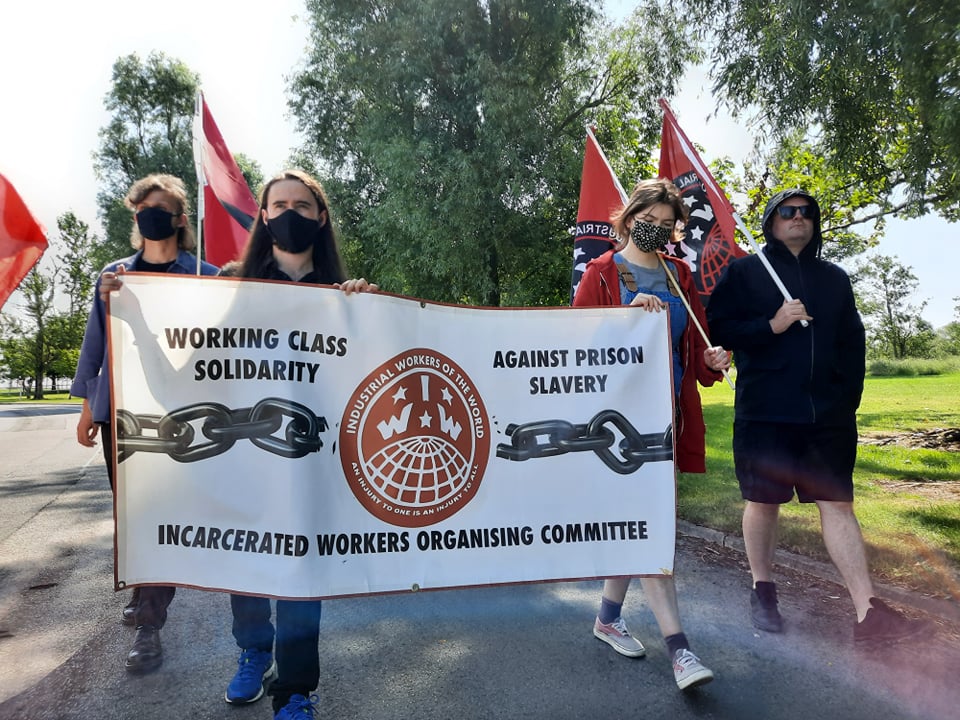 In addition to his work with organizing the prisoners, Black and the IWW have been instrumental in advocating for their rights and helping to change draconian birth control laws.
"We have a law in Ireland where you're not allowed sexual health items—and this is only in the north of Ireland," says Black. "You have to remember that Ireland is still a divided country between the North and the South. So the legislation and the laws go back a long time."
Black says those with a "dark Christian outlook" had imposed a law on incarcerated workers, restricting their access to sexual health items; however, union members, with the help of a legal team, challenged the law and prevented it from continuing.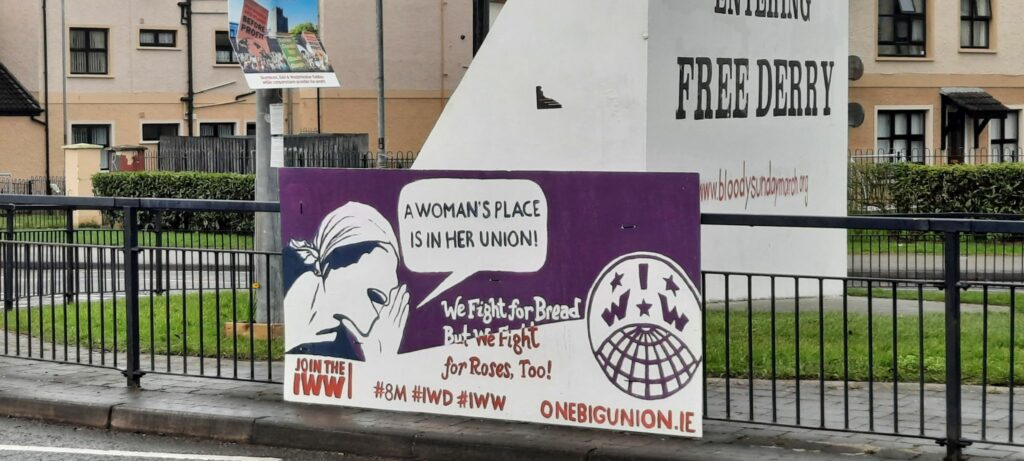 "The law changed, and we were over the moon," says Black. "That was a victory for the IWW, and for incarcerated workers, who put a lot of effort into this and effectively changed the law. Now our workers do have access to sexual health. It's pretty impressive when you think of how draconian ideas around incarcerations are in the North of Ireland. That was a great victory for our side."
The ideas developed within and around the IWW—replacing capitalism and its wage system with a society built on mutualism and solidarity—are important for class engagement, and for members to get active within their own workplaces and communities, says Black. He believes that now, more than ever, is the time for revolutionary syndicalist ideas such as those Connolly fought and died for, to take hold of our class, particularly within the workplace.
"A revolution will only be achieved when the ordinary people of the world, us, the working class, get up off our knees and take back what is rightfully ours," said Connolly, who wrote, printed, and distributed his own newspaper, The Workers' Republic. He died fighting for labor and for Ireland, yet his life's work continues to live on in the positive changes made by members of the IWW, and in the pages of Wildcat and Direct Action.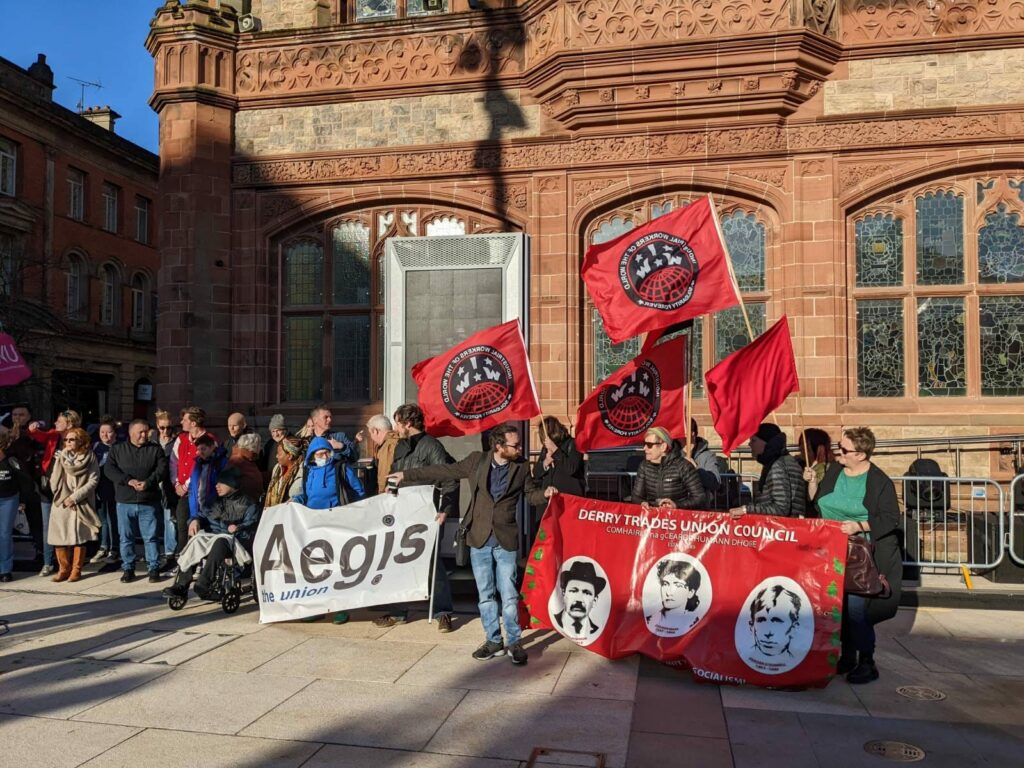 At Black's request, anyone interested in donating to the local branch in Derry's union hall and autonomous centre may do so by clicking here.
All photos are available publicly and are from Direct Action! IE.
Corrections: A previous version of the article mentioned that Wildcat was distributed in Northern Ireland. This is not the case and has been corrected. A previous version of the article referred to Brendan McConville as a Fellow Worker, however he is not a member of the IWW. This has been corrected. A previous version of the article mentioned that Wildcat was distributed from time to time. However, it is published monthly. This has been corrected.
*We were informed after publication that as anti-imperialists the folks we interviewed would prefer we not use this type of sectarian language. The article will be updated if there is alternative language suggested for Industrial Worker to use. Thank you so much for your patience and apologies if this language caused any harm.