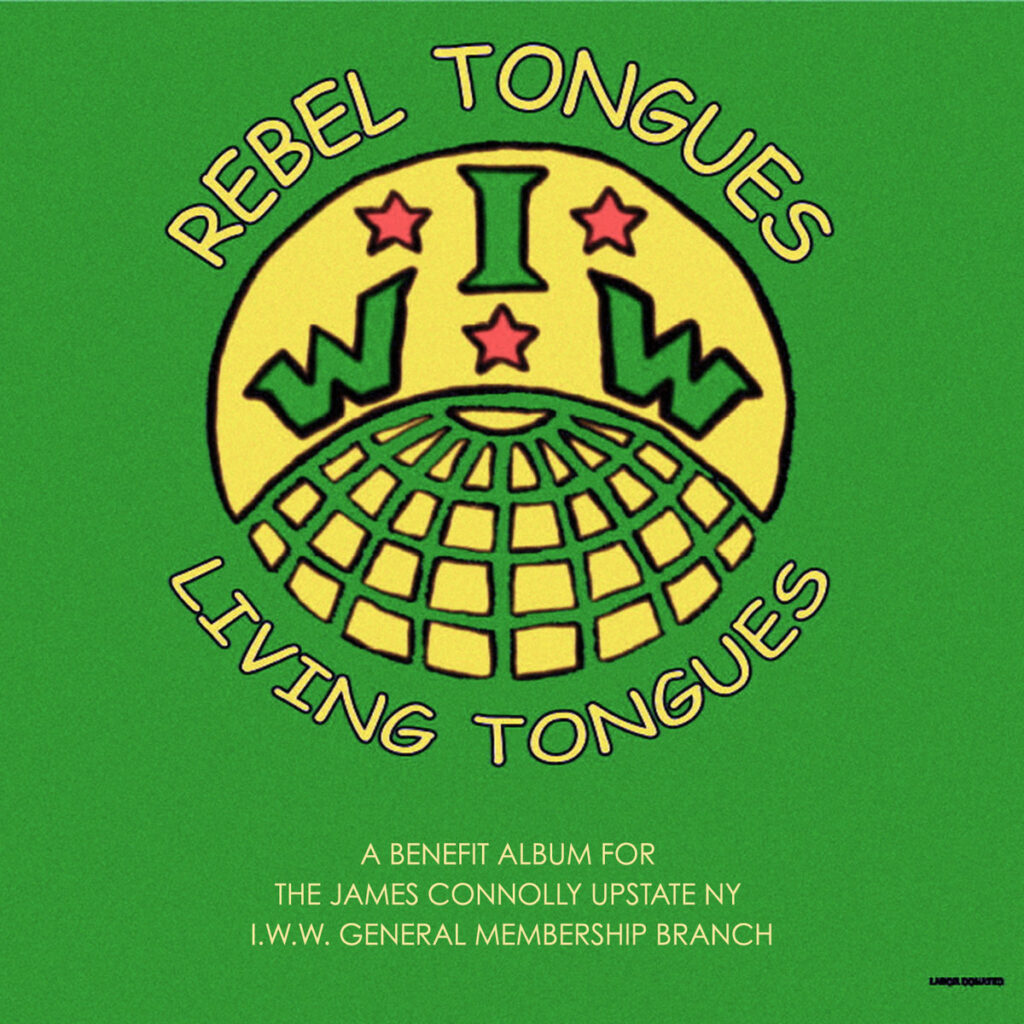 Later this month, the Upstate New York branch of the Industrial Workers of the World will release Rebel Tongues Living Tongues, an 18-track album of songs written and performed by and for members of the IWW. Due out May 31, the benefit album features songs in English, Spanish and Yiddish written by musicians from all walks of life, including many of whom identify as transgender. 
Rebel Tongues Living Tongues is meant to energize workers, according to Noah, a member of the Upstate New York IWW.
"We wanted good messaging and to reach people and display what the branch is," says Noah. "Our oldest member is 75, our youngest just got out of high school and turned 20 during recording. We have a significant amount of trans musicians. We wanted Spanish, we wanted Yiddish. We didn't include any language not spoken in the branch."
Noah went on to explain that the tracks on Rebel Tongues Living Tongues are intended to be singalongs in the tradition of the IWW's "Little Red Songbook," a collection of songs written by and for union members since the early 20th century.
But unlike traditional union songs, which are typically confined to folk music, Rebel Tongues Living Tongues spans genres. It was put together by the Upstate New York IWW's communications committee, who reached out to 30 artists to request songs, with the results being remastered together for more consistent listening quality.
As a benefit album, the aim of Rebel Tongues Living Tongues is to support the Upstate New York IWW in both the short and long terms.
"We want to hire an accountant to do our 990 at the end of the year," says Noah, referring to the annual tax filings required from unions by the IRS. "And we want to pad our strike fund. We kind of need that, because we've grown rapidly. We had 56 members on January 1, and now we have 107."
While Rebel Tongues Living Tongues will be released in full on Bandcamp at the end of the month, supporters can preorder now to get access to pre-release tracks.
Pre-order Rebel Tongues Living Tongues from the Upstate New York IWW.