Workers at Voodoo Doughnut in Portland held a national day of action on July 29 to protest against the allegedly illegal firing of staff and to demand better working conditions. The workers, unionized as Doughnut Workers United with the Industrial Workers of the World, were supported by IWW branches in Portland, Eugene, Austin, Houston, Orlando and Los Angeles, who organized actions outside of local outlets of the Portland-based doughnut chain.
The workplace organizing campaign at Voodoo Doughnut goes back several years. Workers tell Mark Medina, an organizer with the Portland IWW who is supporting the campaign, that they earn minimum wage, receive little respect from management, and feel they are at all times close to being demoted or let go altogether. They have also complained of being harassed and even assaulted when leaving the store. During one robbery, an assailant jumped over the counter and threatened staff with a hatchet. Despite the danger, management refused to hire security until pressured to do so by the union.
The ongoing COVID-19 pandemic further deteriorated working conditions at Voodoo Doughnut. Forty workers were initially laid off, with only three being reinstated. Workers allege that management chose to rehire the minimum number of workers necessary for the company to qualify for pandemic-related relief funds from the federal government and that pro-union workers were intentionally excluded. Workers have also had to procure their own personal protective equipment, which management inexplicably asked them to discard, promising replacements but never delivering.
More recently, workers at Voodoo Doughnut were forced to contend with a heatwave that swept through the region from late June to mid July. Management refused workers' request to close the shop due to inadequate climate control, forcing them to stage a two walk-out involving nearly the entire staff.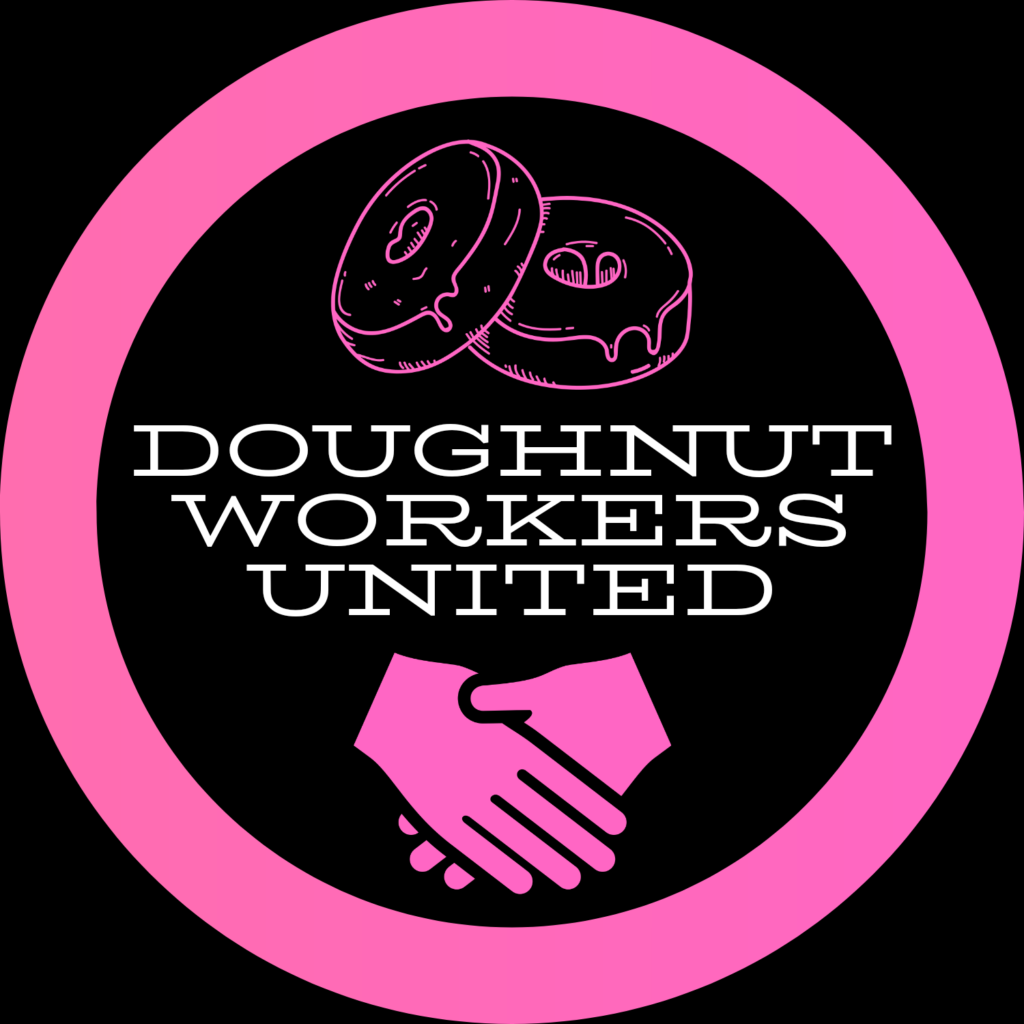 Hoping to address these grievances, Voodoo Doughnut workers organized the recent national day of action across six US cities. Workers have asked supporters to amplify this effort across social media and to contribute to a strike and hardship fund organized by the union. Together, Medina believes that workers and their supporters can show management that the union means business.
"We outnumber them," he says.
Are you interested in organizing a union at your workplace? Contact the IWW today!