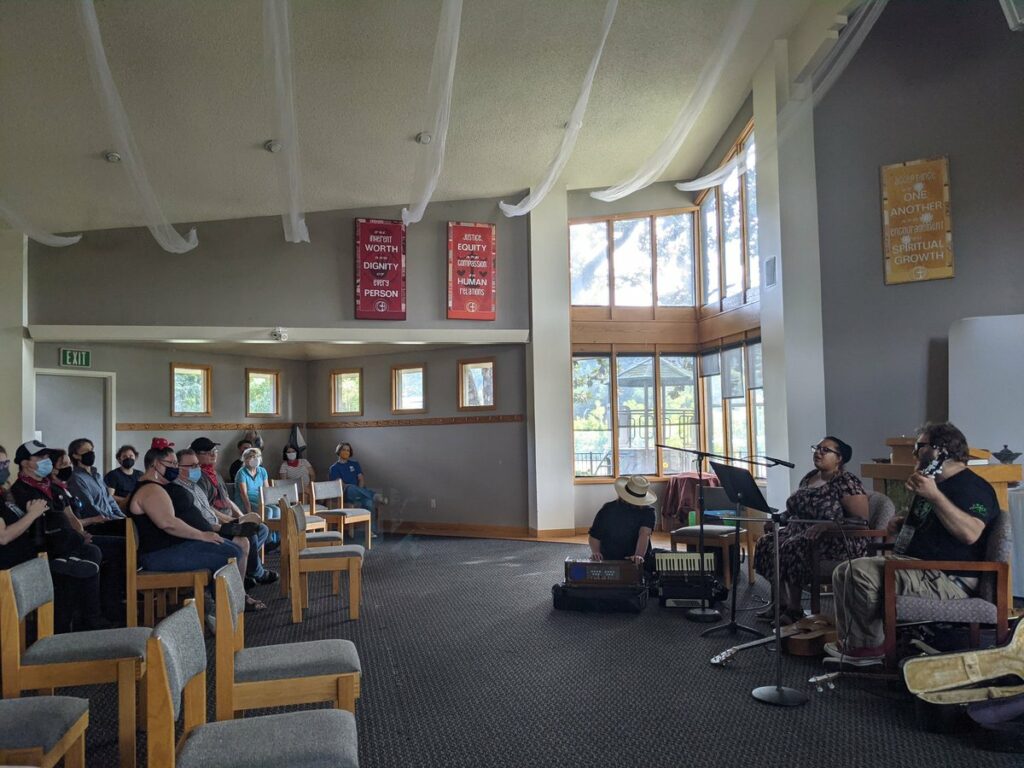 Over Labor Day weekend, a series of events were held in West Virginia to commemorate the centennial of the "Battle of Blair Mountain," the largest labor uprising in the history of the United States, which pitted local mine workers against mine owners, law enforcement, and even the US military in 1921. The commemoration was sponsored in part by the Industrial Workers of the World branch in West Virginia.
According to the Blair Centennial Project, the main organizer of the events, the aim of the commemoration was to "memorialize the brave men and women who fought for the civil rights of miners and their families" and to "celebrate the spirit of Blair Mountain that was passed on to us today."
The centennial's kickoff was held on Friday, September 3, and tabled by sponsors, including the West Virginia IWW. The event featured West Virginians speaking about their families' connections to the Battle of Blair Mountain and the larger series of conflicts between mine workers and mine owners throughout the United States, known as the Mine Wars.
"One of the women, Wilma Steele, on the board for the West Virginia Mine Wars Museum, went to high school in Matewan, West Virginia, and didn't learn an ounce about the history of the Mine Wars until she married into the United Mine Workers of America," says Jonah Kone, a member of the West Virginia IWW. "They just don't teach it in school here, and that's intentional."
The kickoff also featured other performers, centering around a concert of traditional Appalachian music.
The following day, organizers held a series of historical and artistic events. The day began with an event hosted by the West Virginia Association of Museums to consider the issue of museum neutrality in circumstances of historical injustice. There was also an IWW-themed event where union songs were played, along with recognition of recent IWW organizing campaigns in the area, such as at Coal River Mountain Watch.
Another event, entitled "The People's Church," was organized by a pastor whose goal is to bring back "Holler Gospel," a form of religious observance that was once popular in the area. During the period of the Battle of Blair Mountain, much union support came from religious quarters, who used the Bible as justification for the labor movement and in direct defiance of "company churches." Miners attended Holler Gospel services during lunch breaks and even signed union cards during religious events.
Although the Battle of Blair Mountain Centennial was meant to be commemorative, there was also a feeling of relevance for the future — that the events were more than just rumination on history.
"This event will serve as a catalyst for things to start happening one or two years from now," says Kone. "There's a lot of labor organizing happening within the United States."
Interested in forming a union at your workplace? Contact the IWW today.